FOR MASAMI YAMAMOTO, WRINKLES, SEAMS AND FOLDINGS EXPRESS MEMORY
Kanazawa-based Masami Yamamoto is a Japanese artist who works with ceramic express memory through the idea of clothes already worn. for yamamoto, clothes already worn have a particular poetry that highlights the accumulation of time through its laces, its seams and even its fine folds.
since 2011, yamamoto has been working on a series of ceramic clothing. from shirts to underwear, her creations imitate reality to such an extent that it is sometimes even difficult to understand what material they are made of. in his quest for realism, the artist shapes every detail by hand, without using a prefabricated mold. the series observes used clothing and daily necessities, and memorizes the signs of the former owners and the anonymous traces of the lives of people living in modern times in pottery. soft clay is hardened by the firing process and has the property of remembering the given image.
intimate ceramic clothing tells stories through every fold, every wrinkle
'I FEEL THAT THE PRESENCE OF THE FORMER OWNER AND MY TIME ARE MIXED'
"I think that ceramic materials correspond very well to our human existence thanks to its strong presence and its fragility", said yamamoto masami. 'From my reflection on the raw material of ceramics and the process of creation, this series of pieces uses ceramic material as a memory medium. from the observation of clothes or old objects, I try to memorize the spirit of the owner and its traces. '
'using the plasticity of clay, I try to reproduce the softness of clothes', continued the artist. 'Thanks to the firing process, the clay is hardened and retains the image of the object. it becomes a memory medium. I have the impression that the presence of the previous owner and my time are intertwined. concerning ceramic objects, I feel them as poetic memories of our absolute loneliness and the joys and sorrows of our daily life. '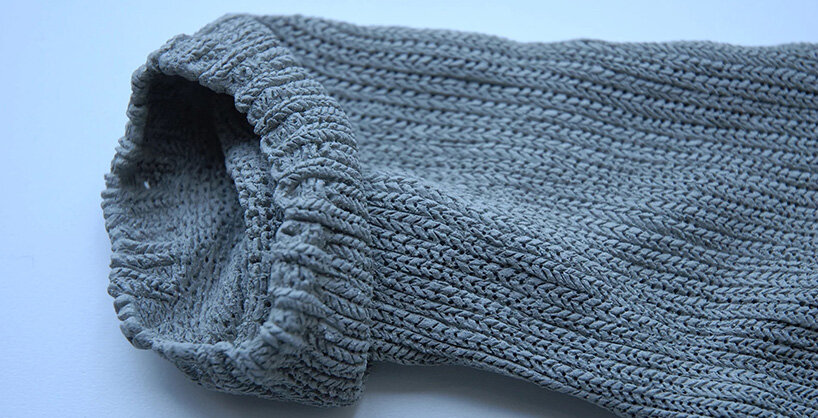 details have all been handcrafted
THE TEXTURE OF MEMORY
hiina action gallery in kanazawa, japan just held an exhibition of masami yamamoto's work titled memory texture. and if you'd like a closer look at the artist's work and a bit of behind-the-scenes content, be sure to check out his instagram account here.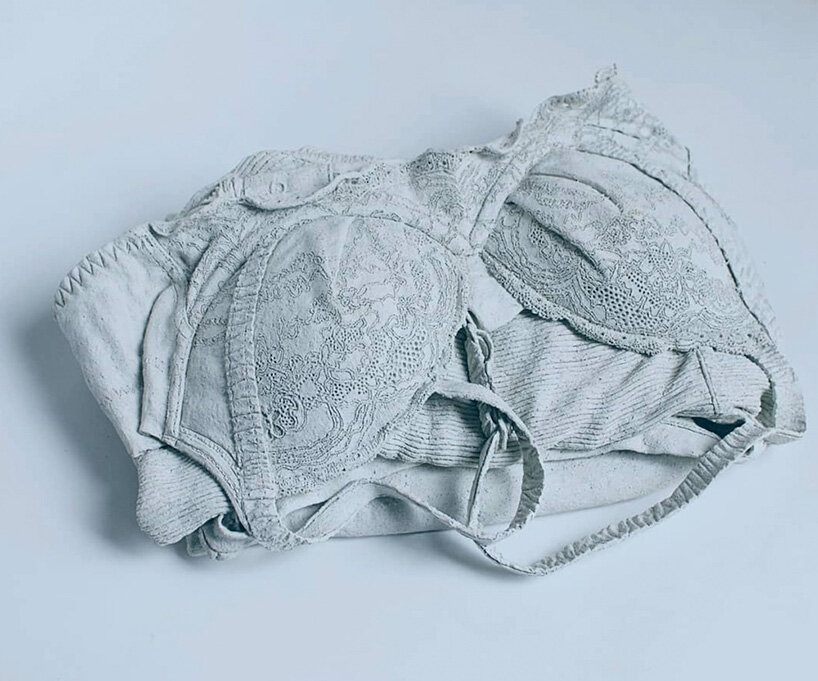 the artist captures the passing time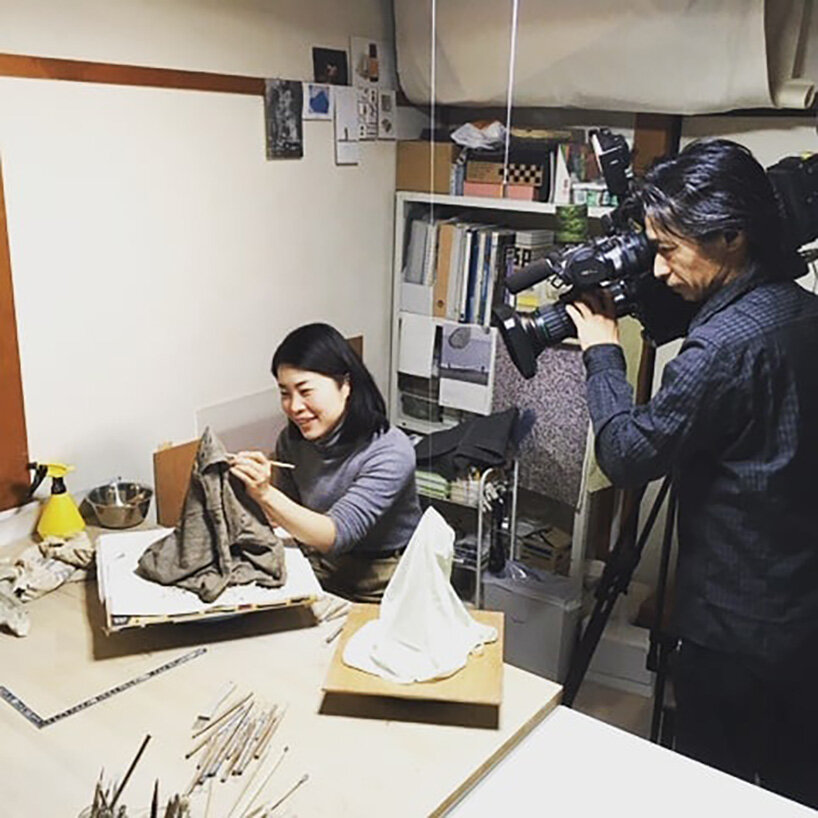 image taken from the artist's instagram account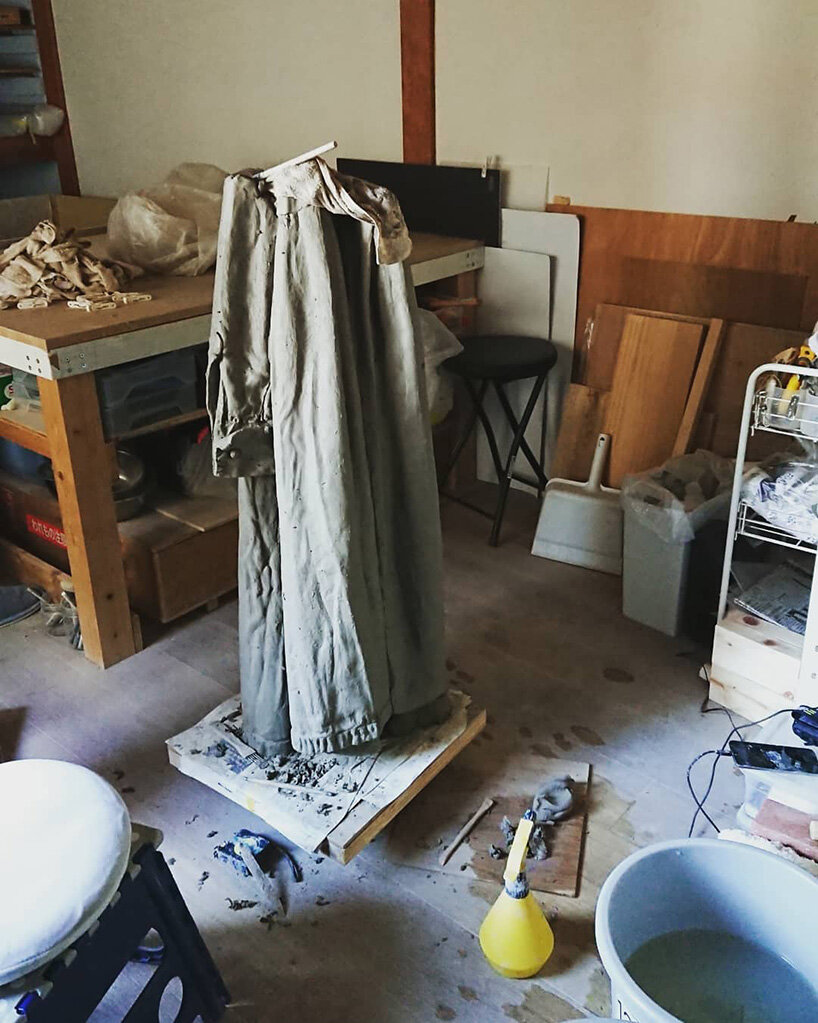 image taken from the artist's instagram account
project info:
Name: ceramic clothing
artist: masami yamamoto
instagram: here
juliana neira I design boom
Sep 28, 2021